Hai semua
In this blog, I'm pumped to share my experience attending GNOME .Asia 2022 Summit held in Kuala Lumpur, Malaysia from 2nd December - 4th December.
Let's start :)
During the summit I presented on two topics - Topic 1: "Starting the open-source journey, and sharing my GSoC experience" which was of 30 Minutes and Topic 2: "Pitivi - GTK4 port" which was of approx 5 min.
The conference was filled with amazing experience, but the journey to the stage was quite hard.
The tough times began with the unavailability of appointments for my passport, which delayed it to November, which got again delayed due to issues with address verification as I just started living in hostel.
But, fortunately, due to the constant support of my family, and my undying dedication to attending the conference, we got everything under control, then comes the visa. In a pleasant surprise, unlike others I got it in under 2 hours, the thing I was most scared of got to be the easiest lol.
Then what, with the help of the GNOME Foundation, I got my tickets confirmed (Thanks Melissa), and I got ready to fly, btw, this was my first ever flight, I never had the chance to even fly domestically, so exploring the airport, immigration, customs, the security check was all an adventure for me.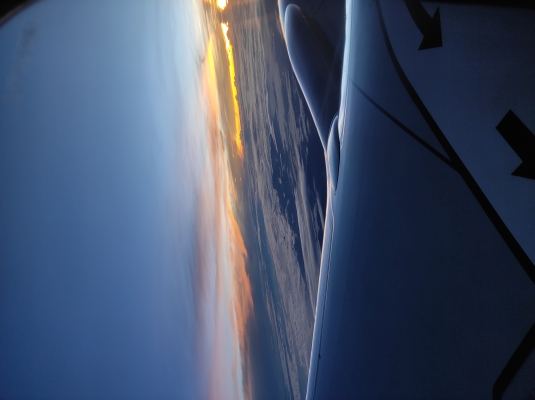 The touchdown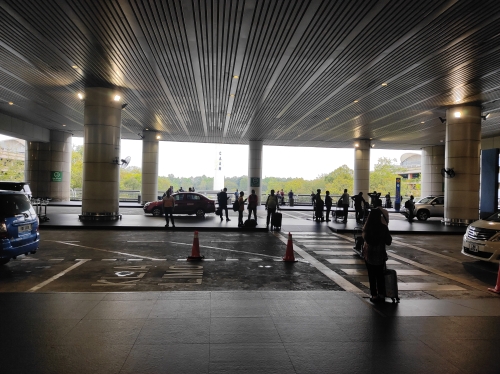 On reaching Kuala Lumpur we had a cab waiting for us, which was a really great gesture by the Organizing committee. Also, thank you Syazwan for waiting with me there and organizing the pickup.
There I got to unite with my fellow GSoCers - Pooja Patel, Asmit Malakannawar, Aman, and Anupam. They were a delight to meet, the trip became 1000x more fun due to them.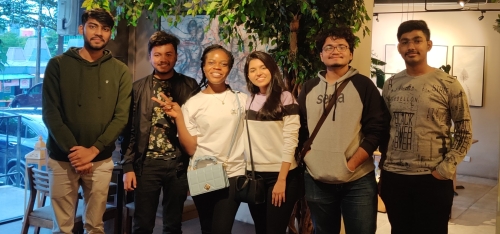 We then reached the hotel, freshened up, and did some sightseeing. And let me tell you, Kuala Lumpur is just beautiful.
The first day of summit
We got to meet and interact with so many new people. It was just awesome. The DEI workshop by the one and only Jonna was really cool, it was something we don't see much in conferences but is a much-needed activity. I also wrote some thank you packets as an activity :D
Then the newcomer's workshop by Felipe was great, I along with other attendees missed him at the conference, but even virtually, his talk was really nice.
After the summit, we again went on to explore the city, unfortunately, it rained and delayed our plans, thus we weren't able to visit every place. But it was still awesome. We visited a fountain show, and it was the most amazing thing.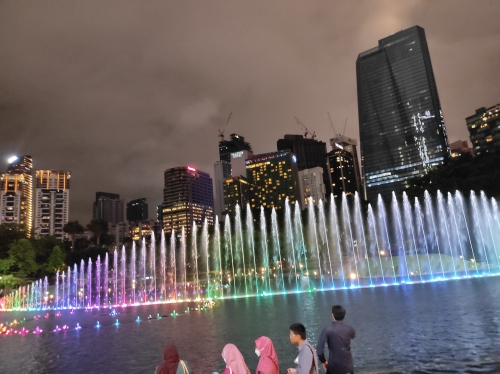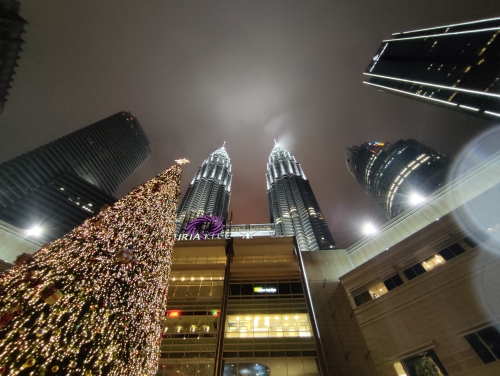 Second day of summit
On the second day, my talk was the first in line, I presented on the topic - "Starting the open-source journey, and sharing my GSoC experience" unfortunately I got a bit late due to timezone issues, but nonetheless, it was my fault, but everyone was so nice about it and didn't let me feel down. Again, the Open Source community is the besttttttt.
The talk can be accessed at - GNOME Youtube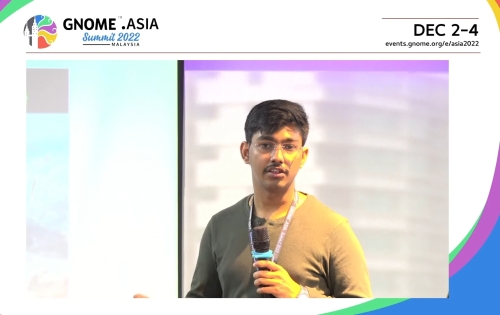 After receiving some really nice compliments, we proceeded to attend other talks, the talks by Anisa Kuci, Mantoh Kuma, and Matthias Clasen were just amazing. After which we got to listen to the amazing - Kristi Progri and Sammy fung in their lightning talks. By the way, they have opened the bidding for the next GNOME.Asia, so if anyone wants to host it in their country, be sure to reach out to them :)
After this, we again went for some more sightseeing and shopping :D
If you ever visit KL, be sure to visit Petronas and or KL tower, the view from there is heavenly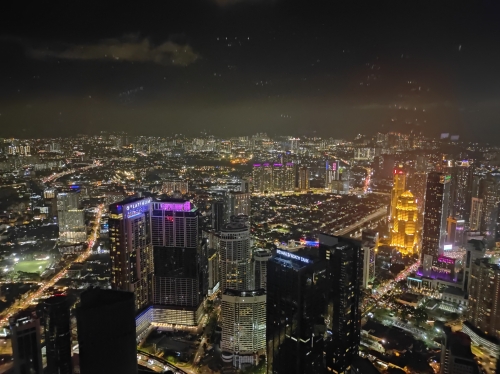 Last day of summit
All things eventually come to an end, and the same happened with this trip. On the last day, we had our intern lightning talks, where I and my fellow GSoCers / Friends gave talks on our projects during our GSoC internship at GNOME Foundation. It was an astonishing experience, I actually didn't have my talk prepared as I was going to cancel it first due to some reasons, but everything got sorted hence I decided to present, thus it wasn't my best presentation, but I'm proud of it :)
The talk can be accessed at - GNOME Youtube
Thanks
In the end, I would just like to thank the whole organizing team - especially - Kristi, Fenris, Syazwan, Sammy Fung for all their amazing work, the event was a blast.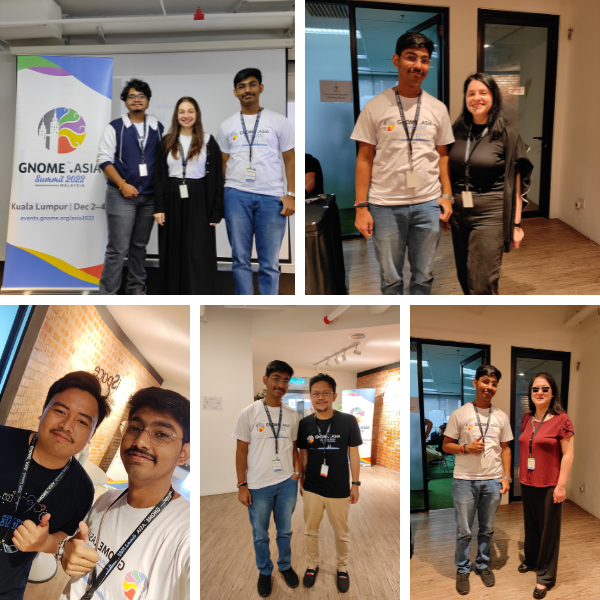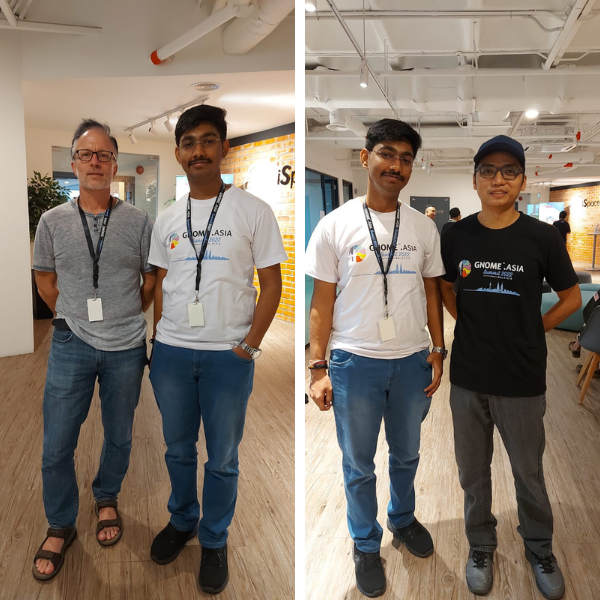 I would also like to thank GNOME Foundation for Sponsoring my trip, it wouldn't have been possible for me to attend without their support.
At last, I also want to thank my college KIET Group of Institutions, Ghaziabad for co-sponsoring the trip and taking care of miscellaneous charges.
Oh, btw, if you are vegetarian, you are up for an adventure in Malaysia, it is super hard and rare to distinguish veg and non-veg, and well, even finding veg options is tough, special thanks to my friends who well, accompanied me every time during this crazy adventure.
I would also like to say, I'm in love with the goodies I got at the event, they are super cool!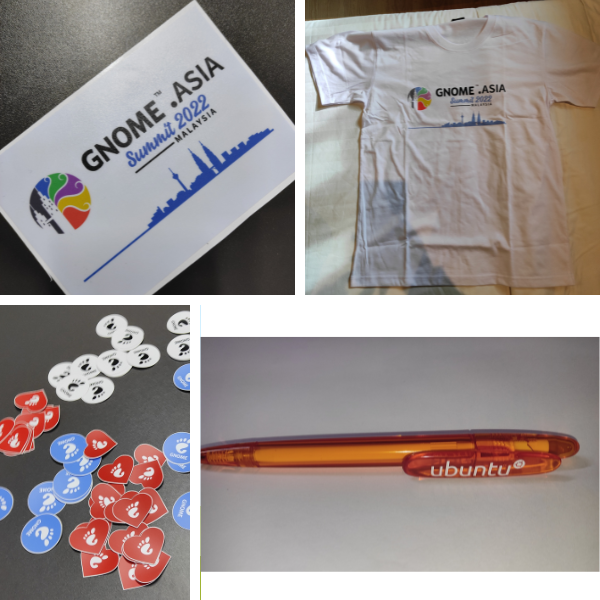 End
I hope to meet all these amazing people soon again. It hasn't been many days, but I have started to miss them. Open Source and GNOME have a special place in my heart. Hopefully, we will meet again at GNOME Asia or GUADEC or some other event:D